Responsive Website Redesign
Website Redesign project for my Interface Design class
For my interface design class, we had the chance to choose any website that we thought could be improved, and redesign & code it. I chose to redesign the Bayliner Boats website. The original site (shown at the bottom) was a bit too cluttered with confusing navigation. My redesign is a responsive, improved, streamlined version of the original site. 
All done using HTML, CSS, and jQuery.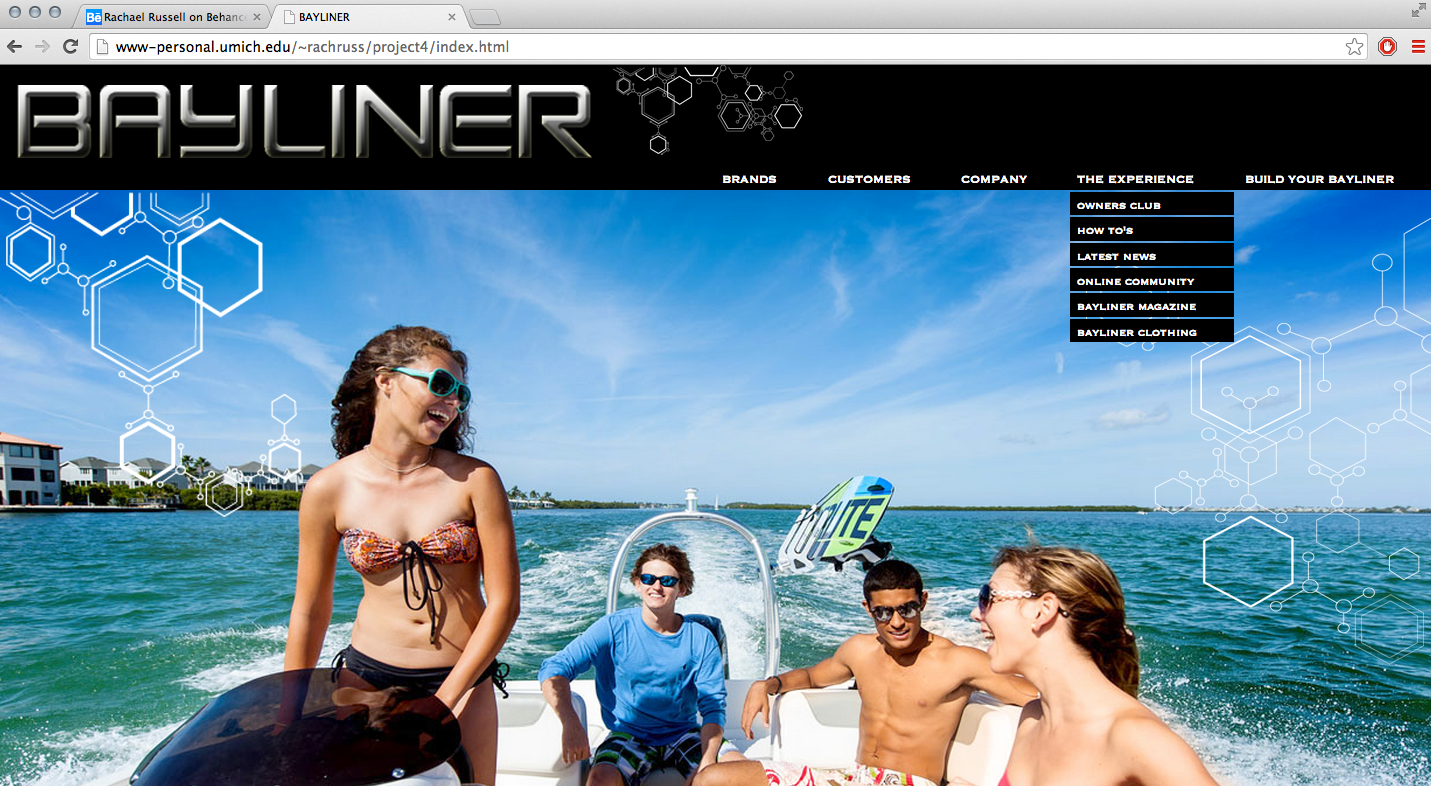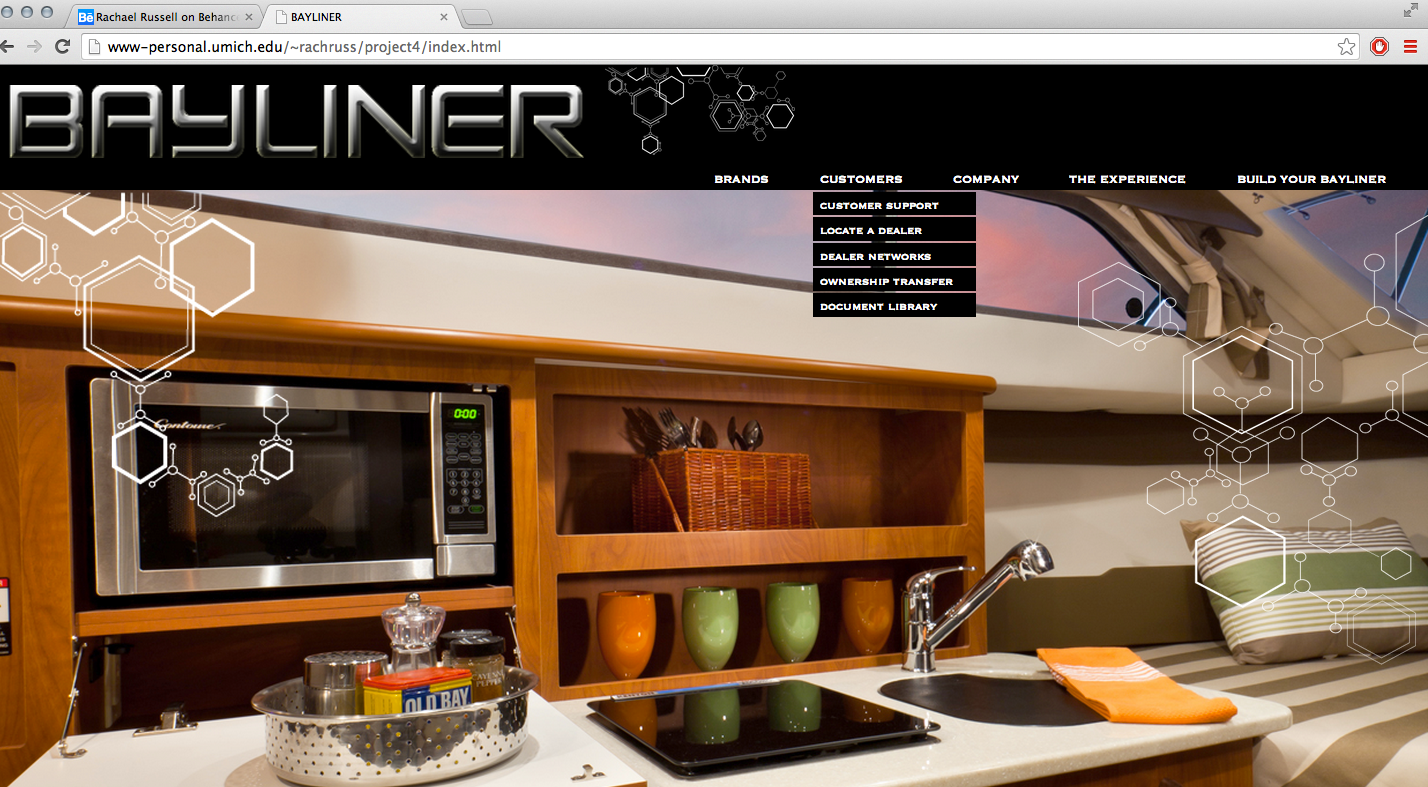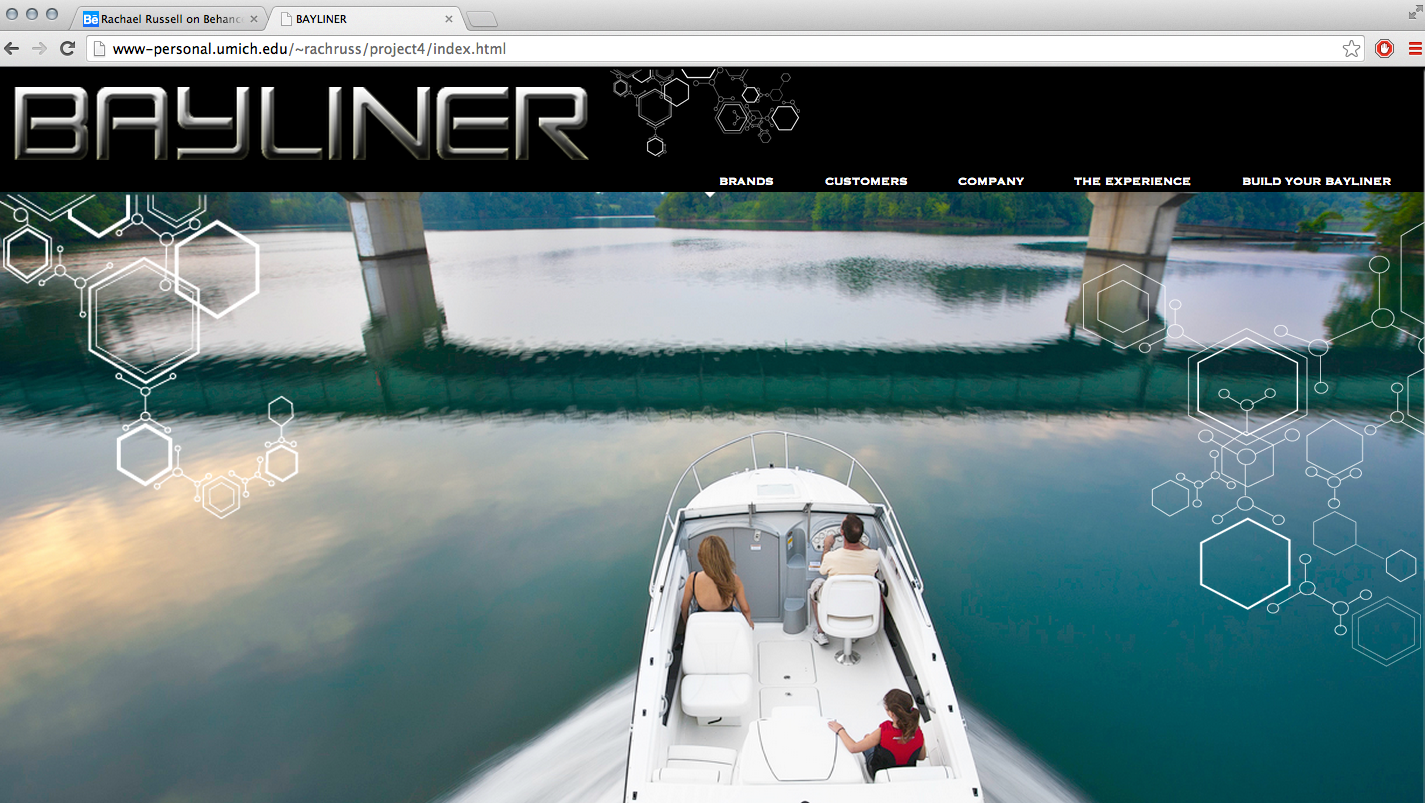 Shown below is the original (current) Bayliner website.